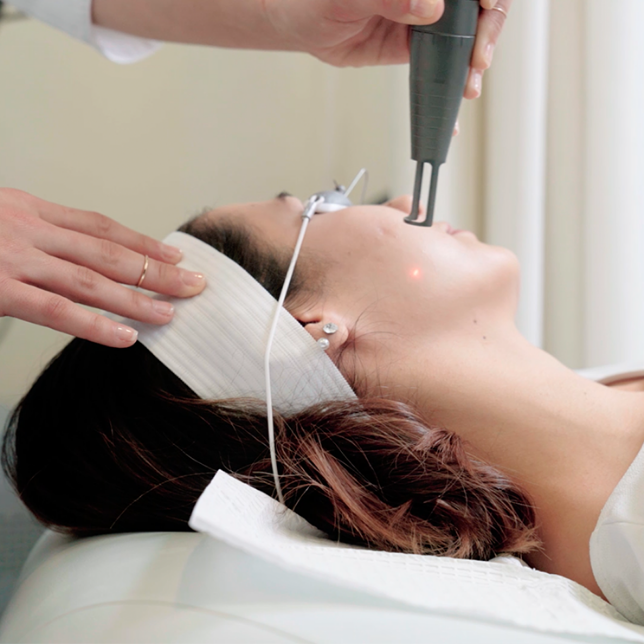 The kind
of laundry 
you'll love.
Laser & Light Facial
Our proprietary Laser Facial utilizes 
cutting-edge technology to safely reveal clearer brighter healthier looking skin in just 15-minutes, with no redness, flaking or peeling. With more than 500,000 Laser Facials performed, you can feel confident that our treatment is clinically proven, safe, effective.
Vaporizes Dirt and
Removes Bacteria

Improves Dull
Complexion and
Unevenness

Tightens and
Brightens Skin

Leaves Skin Softer,
Smoother, Radiant, and
Glowing

Removes Spots

Nourishes Skin

Refreshes

Deep Cleans
Our Process
A duo of YAG laser and IPL work together to provide amazing results. Our laser deeply cleans your skin, stimulates collagen and elastin production, breaks up pigment, and reduces pore size & oil production. The IPL targets and reduces redness, brown spots, inflammation and bacteria. Each treatment leaves your skin glowing and CLEAN. Over time, Skin Laundry improves clarity, tone and texture.
Our Team
Dr. Adam Geyer, our Global Medical Director and leading NYC Dermatologist, guides our highly trained team of nurses, aestheticians, and laser specialists to provide our clinically proven proprietary Laser & Light Facial.
Your first time is
always free.
Our Signature Laser Facial deep cleans
and clears in just 15 minutes.
book now